The Stay Project (Stay Together Appalachian Youth) is youth organization serving the Appalachian communities in need of change. This change is best found through the future leaders, Appalachian youth. By creating programs, events, and classes to teach young Appalachians skills to provide for their community and encourage them to Stay.
When developing the identity for Stay, our goal was to look beyond traditional Appalachian non-profits and create an uplifting and engaging brand for the next generation of Appalachian leaders. This is done with the use of bold bright colors, mountain symbolism, and a typeface they can call their own.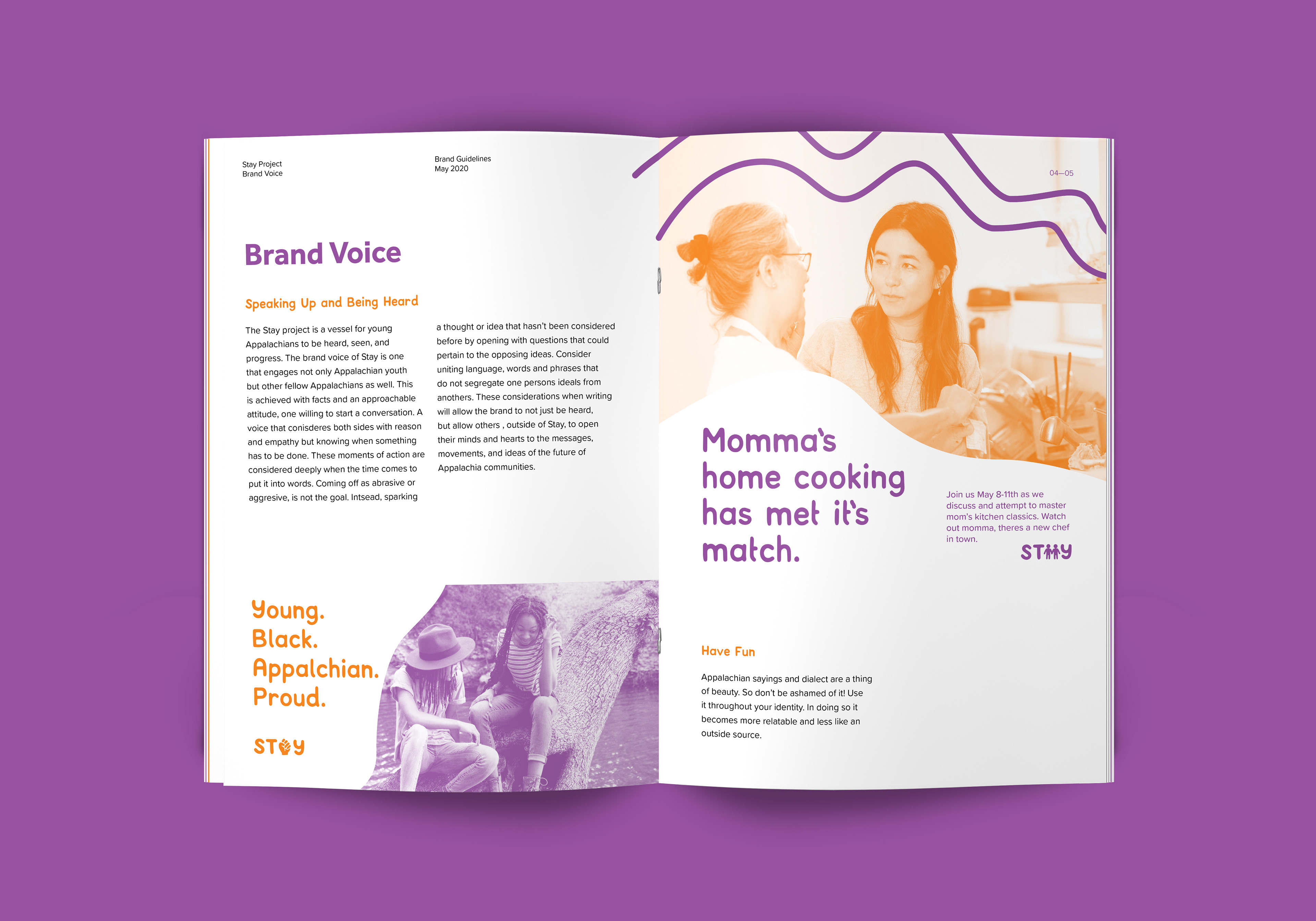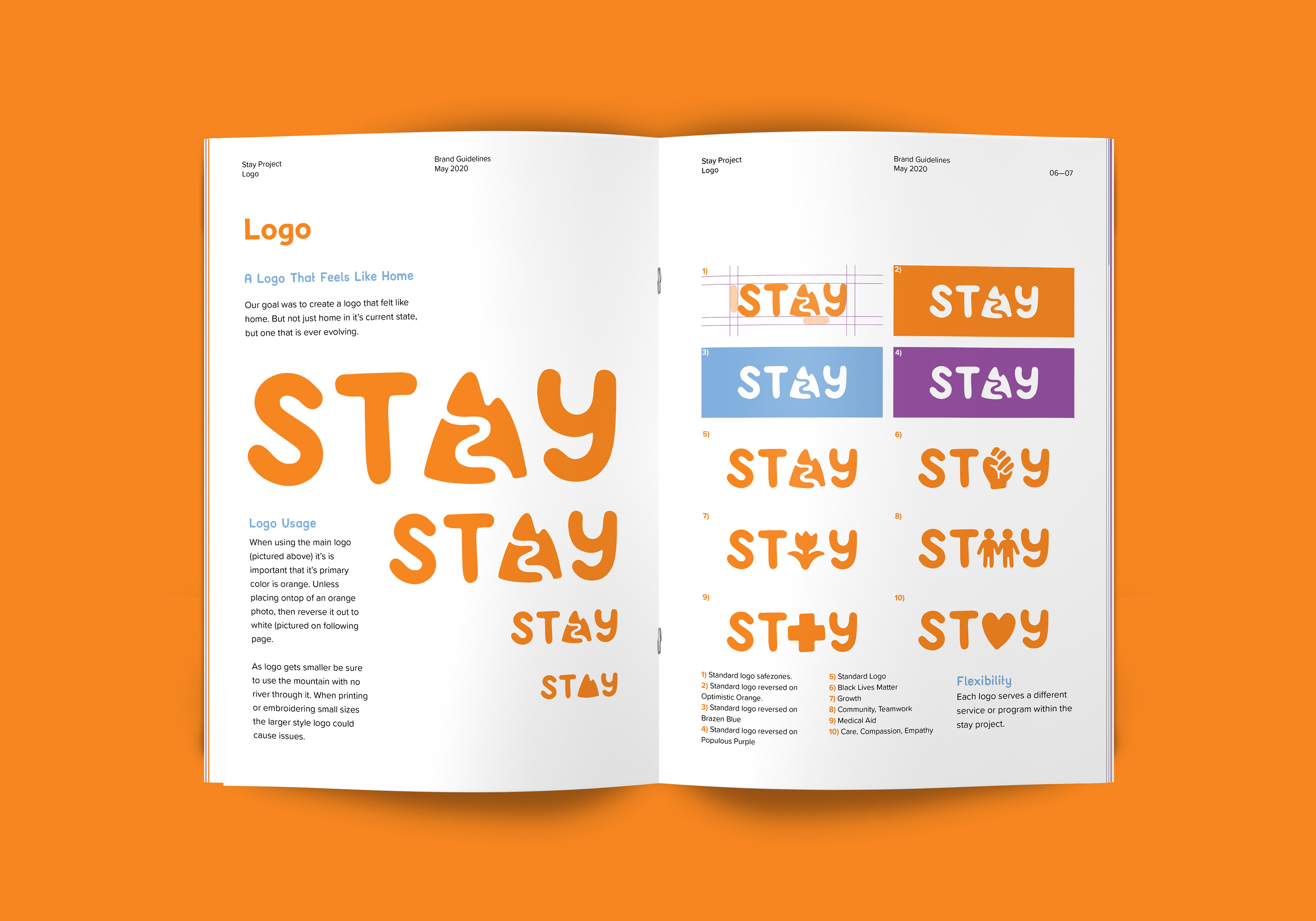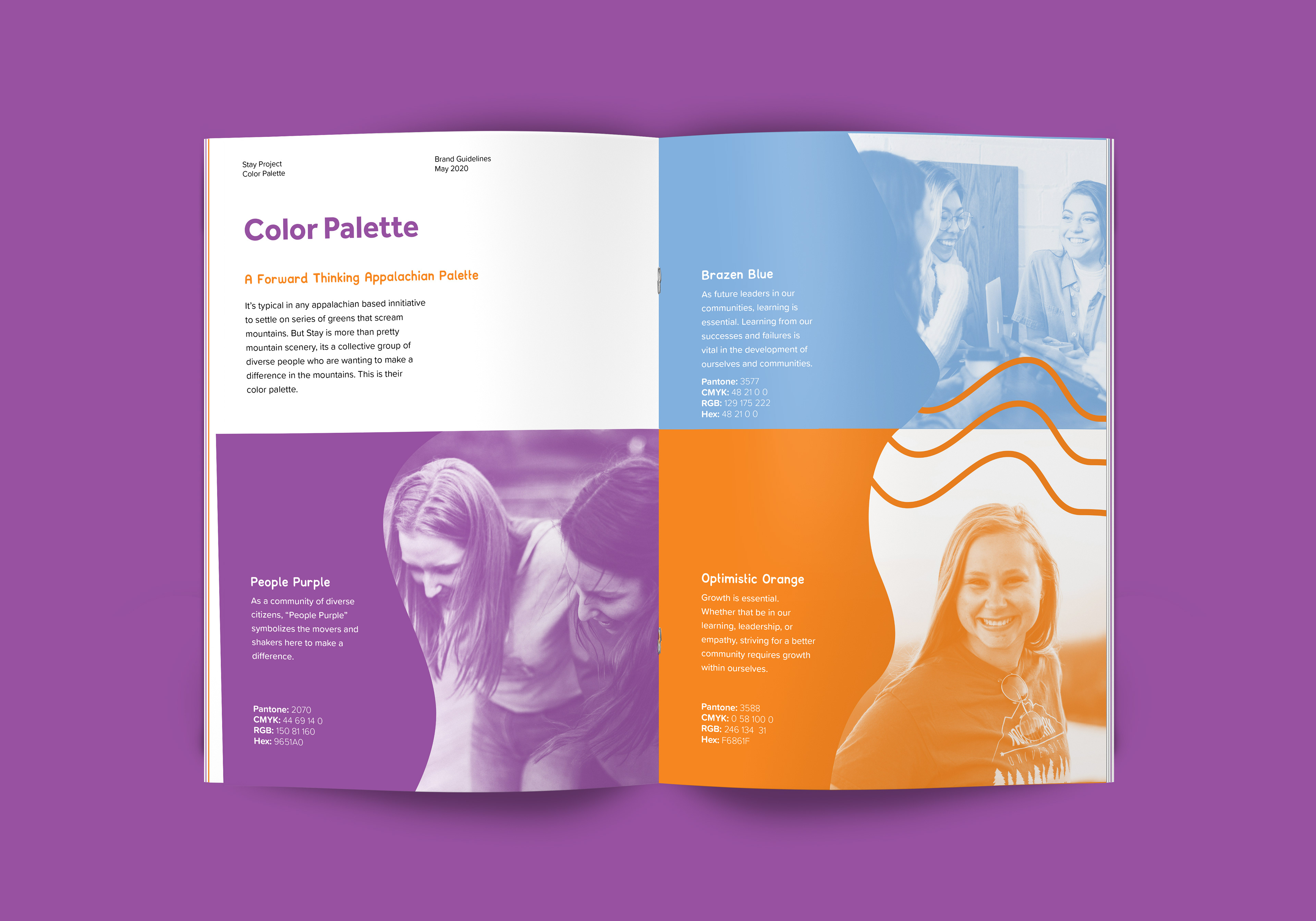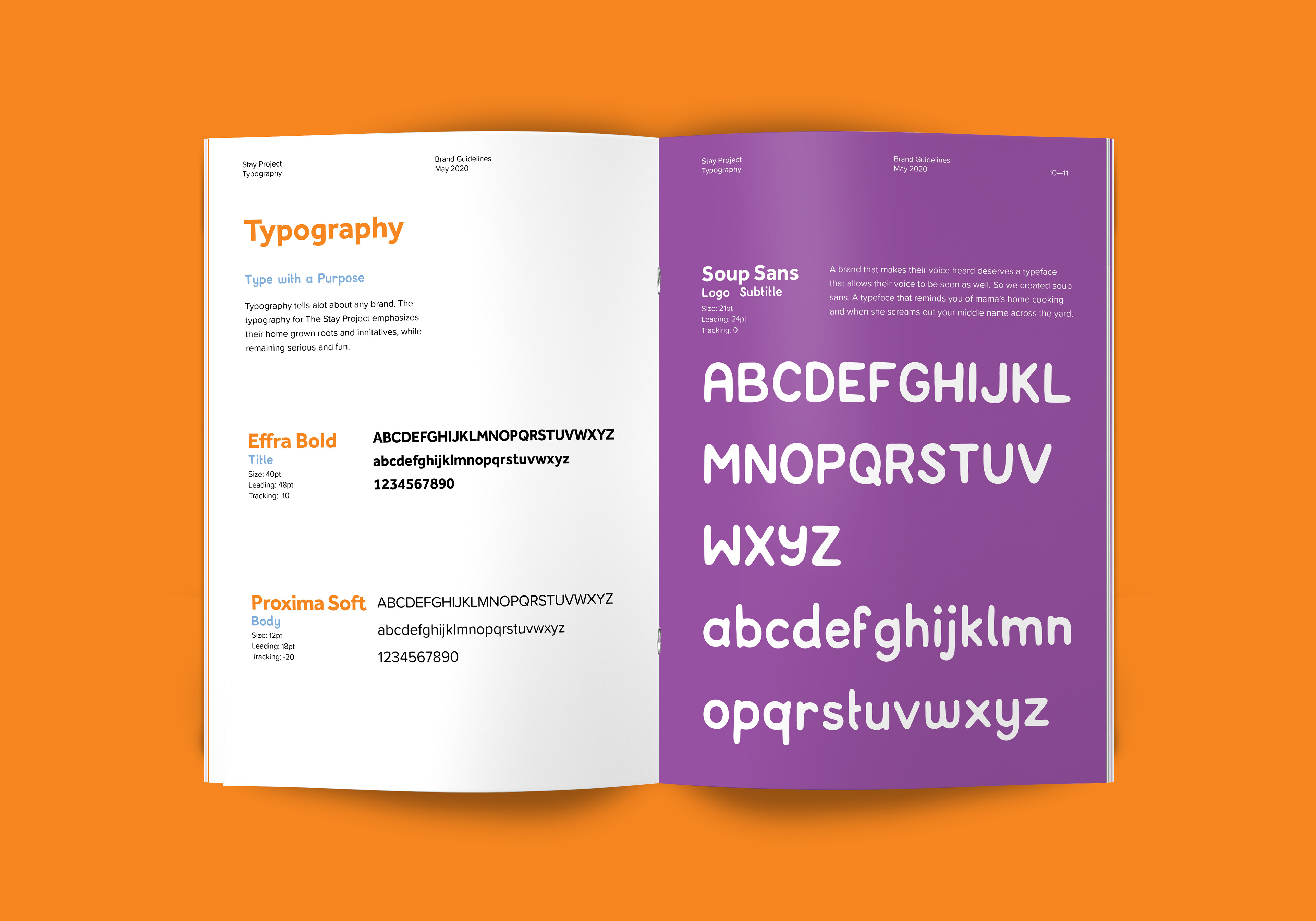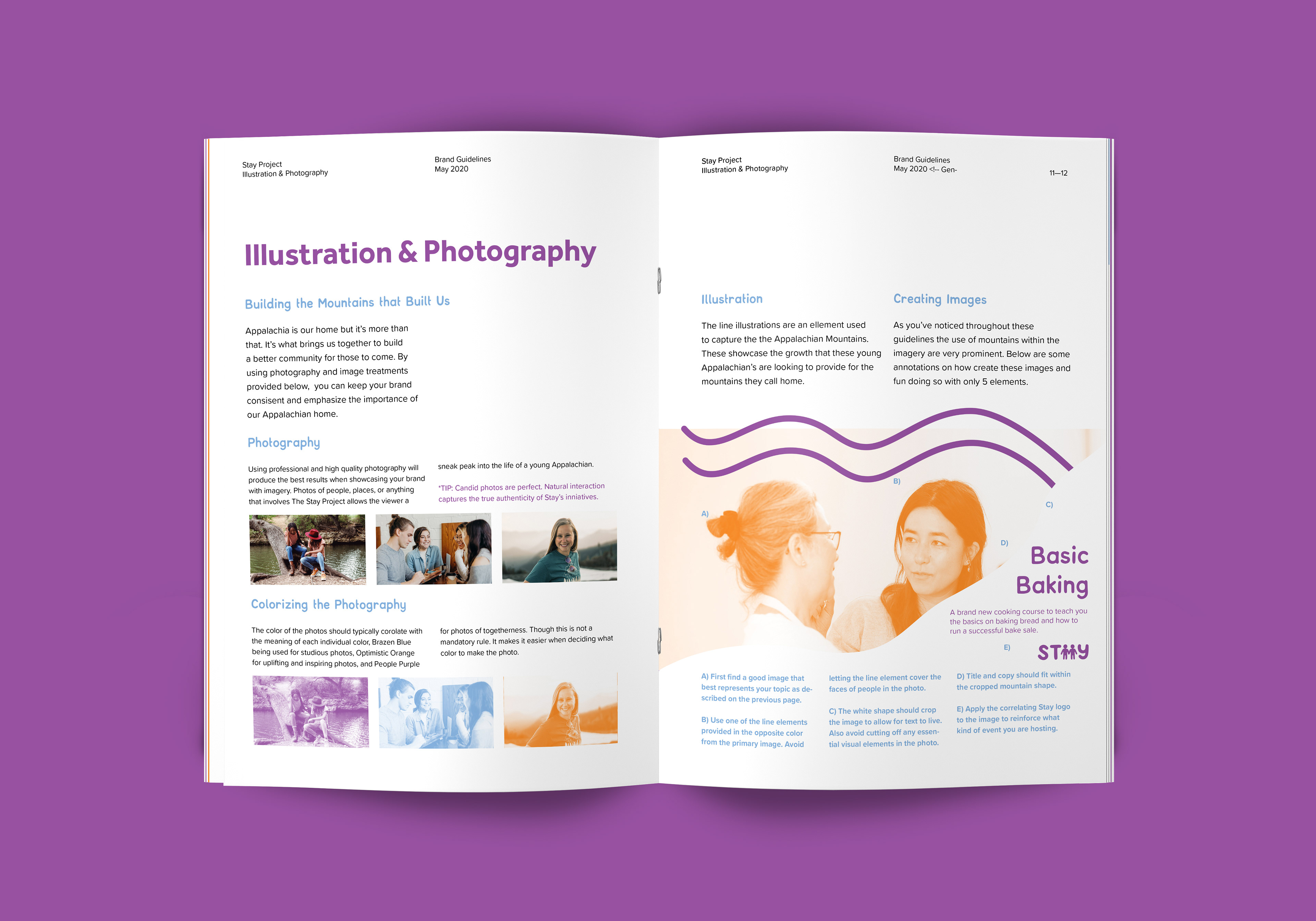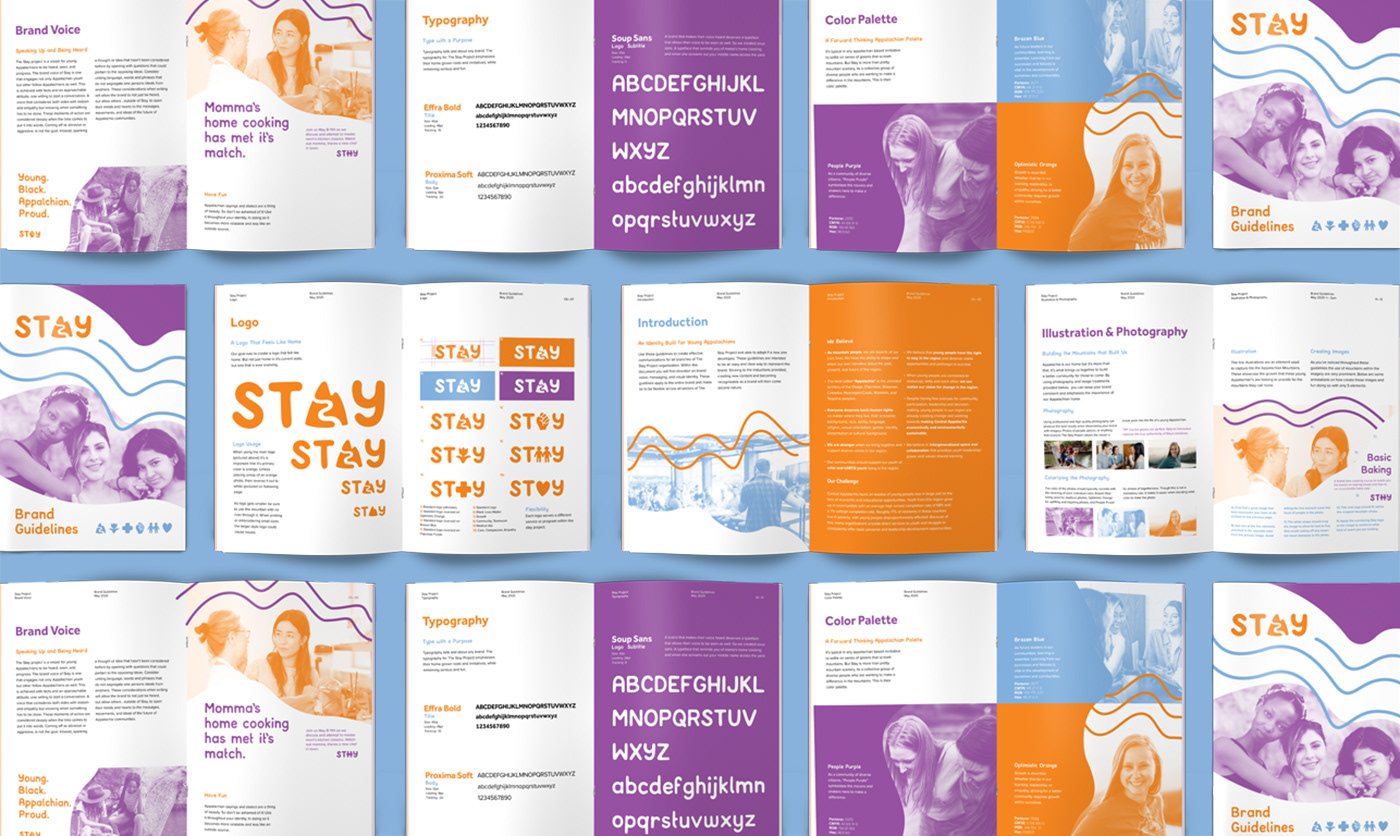 Giving others information within a spread out area is hard, but with the help of redesigned website and other recognizable collateral the brands voice and message could be heard from folks throughout the region and beyond.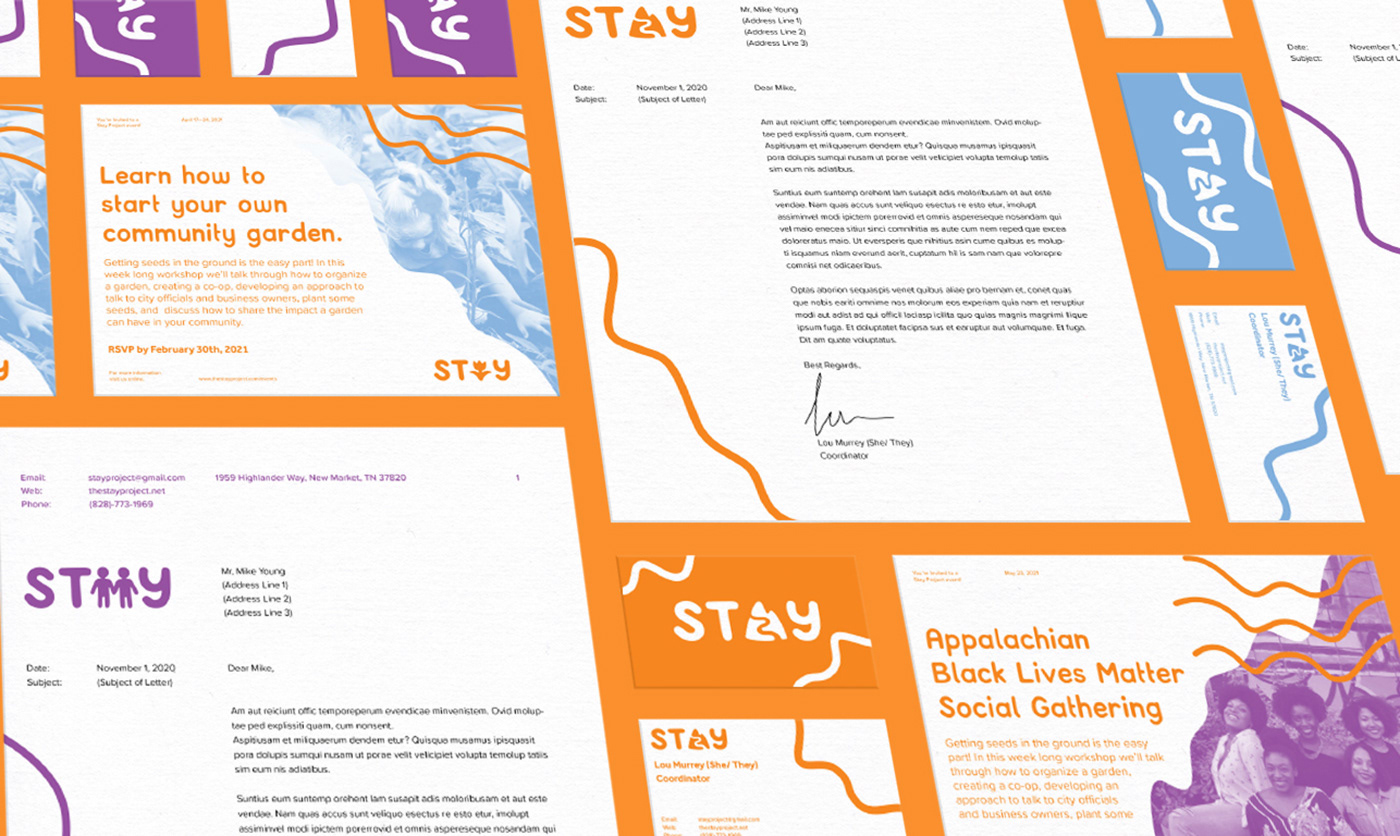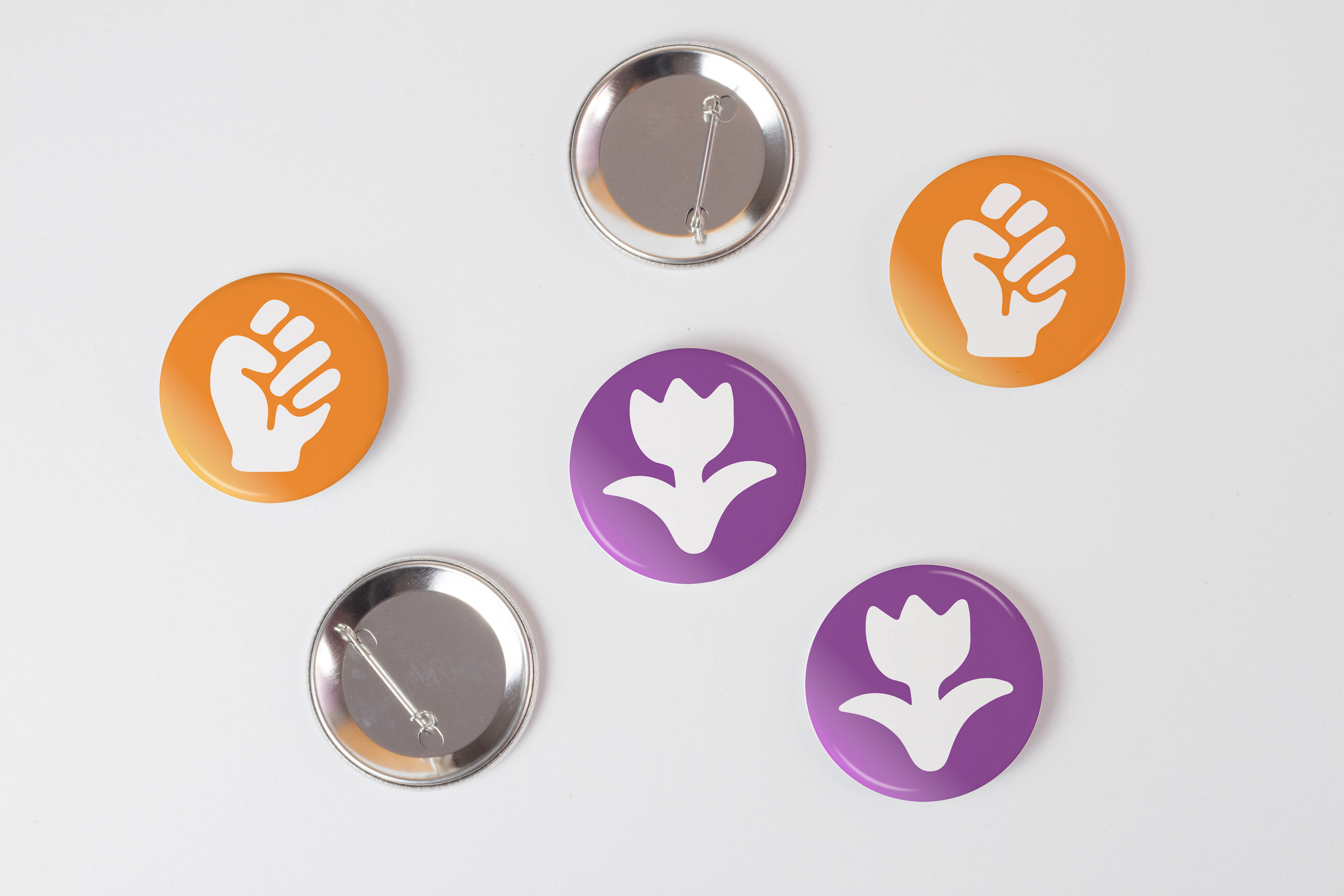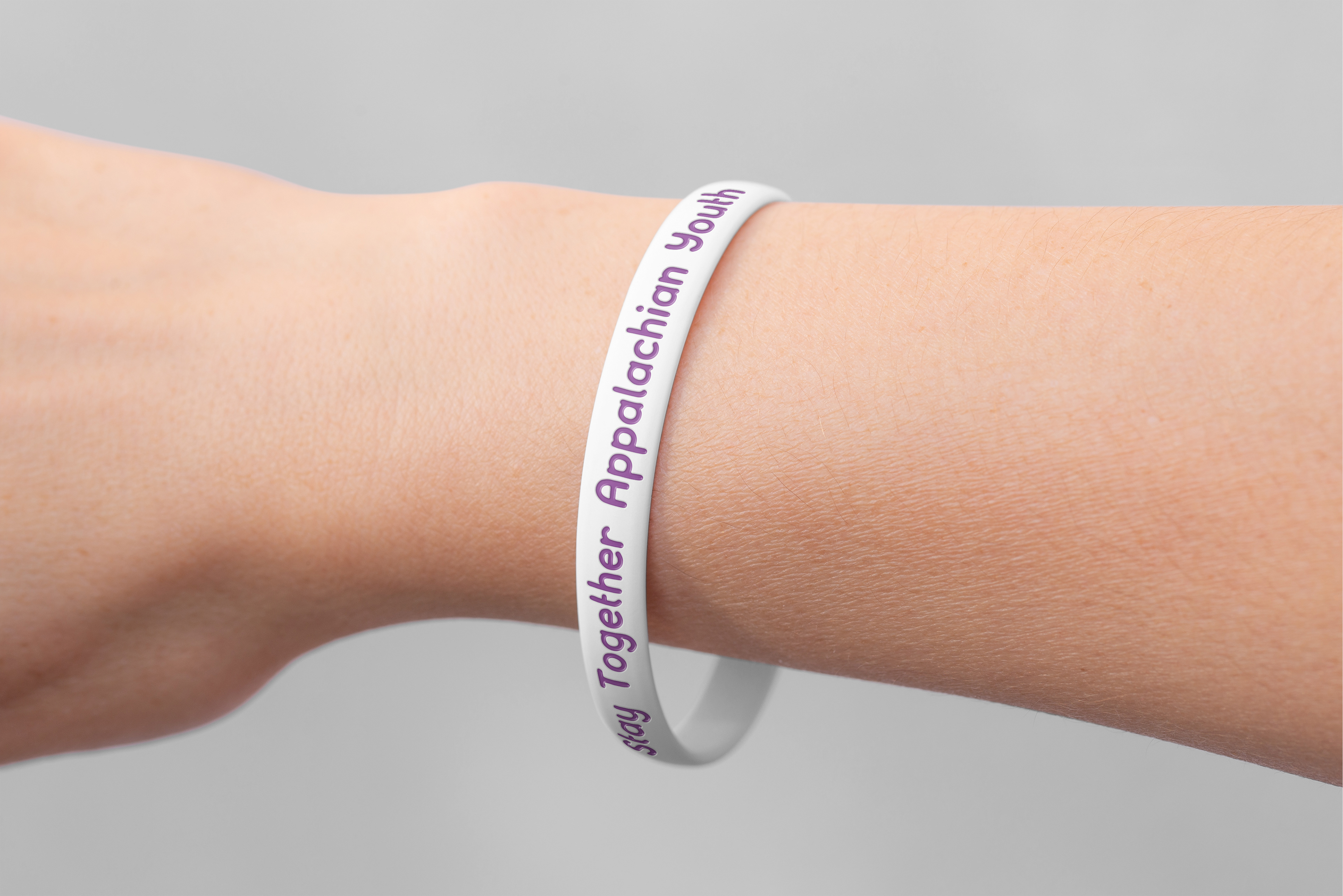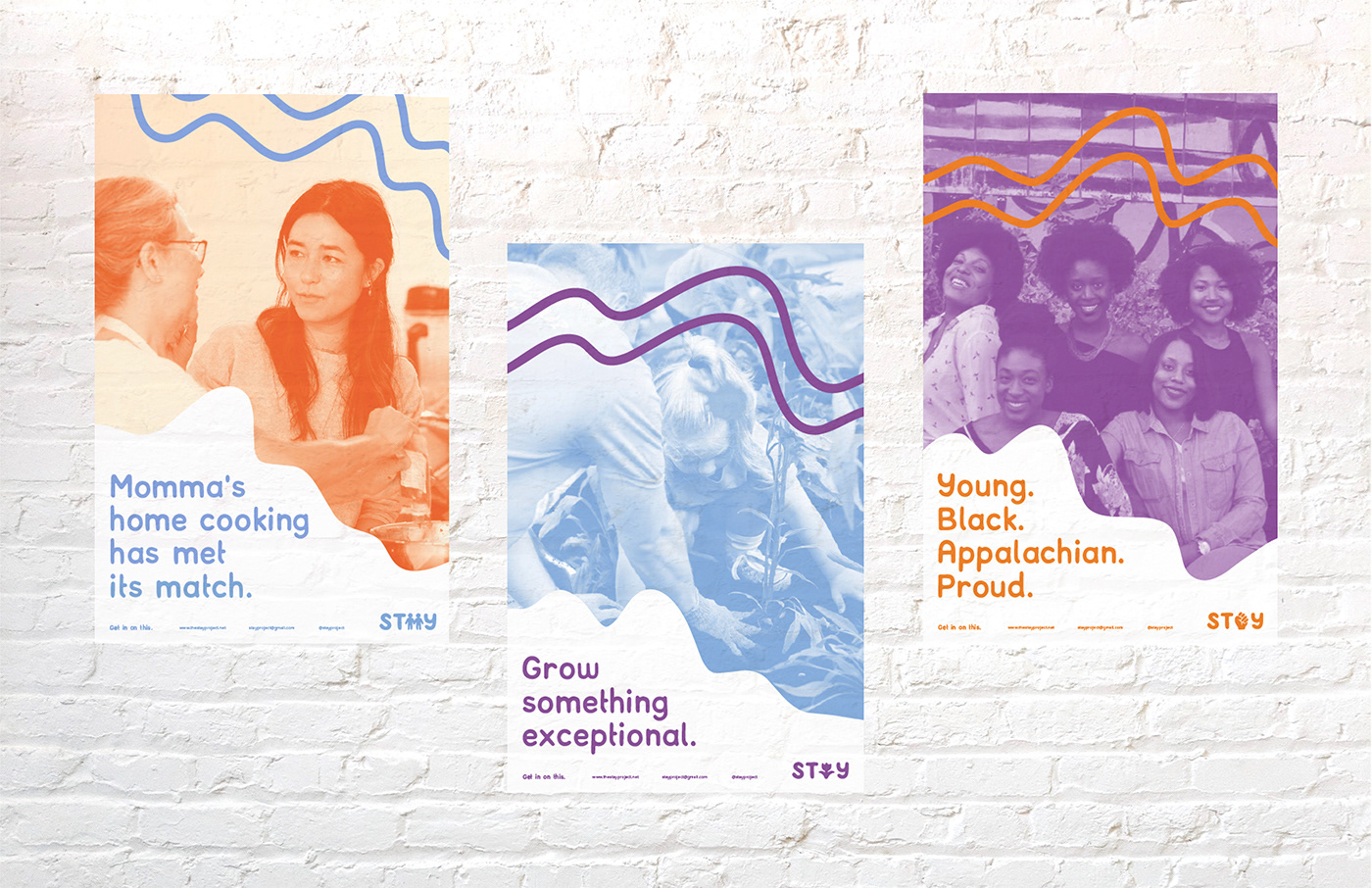 Jordan Hackworth & Sarah Langford 2020
Northern Kentucky University Visual Communication Design
Professor Julie Mader-Meersman